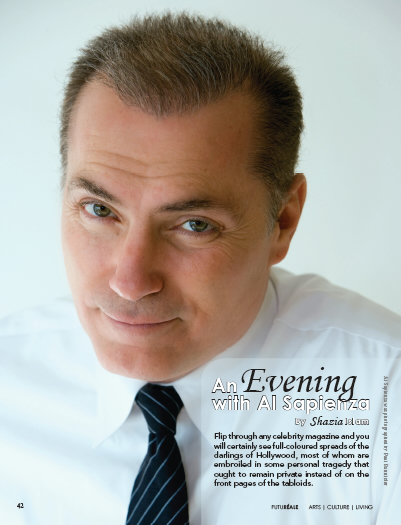 We get more juice on Bran­jelina's babies and Gwyneth's post-natal flat abs than their talents as actors. How­ever, there is a rare breed of actors who have managed to keep their private lives safe from public glare and scrutiny. They have used their fame to educate people and share their wisdom on the fine art of acting. Al Sapienza is one such actor. I got the opportunity to meet Al at the historical Royal Alexandra Theatre . He and the rest of the cast of the hit musi­cal, "Dirty Dancing", were getting ready for another night's performance of the show. The show has been extended and will be playing at the Royal Alexandra until February 1st, 2009.
I had only watched a few episodes of the hit TV series, "The Sopranos", in which Al plays mafia hit man, Mikey Palmice. Although I had seen the classic movie version of "Dirty Dancing" count­less times, I had yet to march myself over to the box office and grab myself a couple of tickets to a production not to miss. Of course I had seen "Pretty Woman" like every other fairy-tale addicted woman a number of times as well, and recog­nized Al as the courteous doorman. I was also armed with a set of interview questions based on some research I had done about Al. I knew quite a bit about his acting credentials and background history, so I was confident that the in­terview would be straight-forward and I would get all the answers I was looking for. I was pleasantly surprised.
Al welcomed me at the theatre with a charming smile. I immediately felt at ease. Our conversation began with an informative tour of the century-old theatre. Al took me through the actors' quarters. The rooms were cozy little spaces with all the mirrors framed with the large white bulbs characteristic of a star's dressing room. He showed me the stage set which consisted of a num­ber of moving platforms that would be raised, lowered, and rotated during the course of the show. The performers are apparently not the only ones doing the dancing. We went up to the rafters where all the lights were ready for mo­tion. The bird's eye view of the stage and the theatre's interiors was spectacular and I could only imagine what a magi­cal experience it must be for an artist to perform in such a venue as this.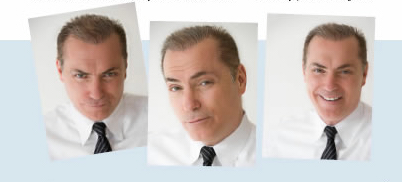 After the tour of the theatre, we grabbed a bite at Al's favourite restau­rant in T.O., KitKat. I had what Al was having, a delectable chicken dish fol­lowed by the most scrumptious choco­late cake ever. It was quite easy for me to forget that I had a job to do. Al made me feel quite at home, and our conversa­tion took many different turns. What­ever questions I had planned to ask were thrown out the window as spontaneity became the order of the evening. Al had a lot to say about acting and then some. It was quite apparent to me that this was his passion. Acting fit him as neatly as a glove.
Al studied management and market­ing at NYU. He didn't really enjoy it and turned to his musical background for in­spiration. He started drumming when he was just eight which gave him the talent and creativity to compose a tune for his ex-girlfriend. This song had all the right ingredients because it caught the attention of a big time producer, Murray K, who was otherwise known as the fifth Beatle. Murray K offered Al a role in the stage musical, "Beatlema­nia". He played the role of Ringo which opened his eyes to the world of acting. The next step in his journey took him to L.A. where he studied Stanislavsky's method acting principles. He took the classes for about fourteen years, and at the same time, took on many different acting jobs. Al said that in order to make it in this business, a budding actor needs to immerse him/herself in acting and be prepared to work fifty or more hours a week. He believes that getting your feet wet with the non-paying and minor roles will help get your foot in the door.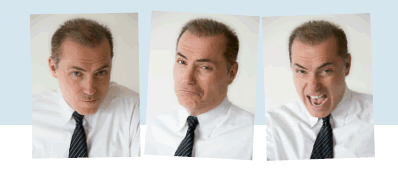 It certainly paid off for him. His versatility as an actor is impressive. He has played a wide range of characters, from doorman to hit man, from loving father to tragic artist. You name it, Al has played it. Not to mention, his first venture as an actor was in theatre, and he has performed in over thirty plays to date. And if it's a new character on his agenda, he puts his method acting to work and hits the streets to see who these people are for real. He talked about the idea of being present, and how important it is for an actor to experience the scene as a real event. I can see how actors tend to be a little more accepting of the multi-dimensional and compli­cated aspects of human nature, more so than most people. As Al spoke of the different roles he had played, I could see the humanity in his eyes which became even more pronounced when he shared his thoughts about his country's future. He was there just after the massacre and destruction of 9/11, alongside his fellow New Yorkers as they worked together to bring peace back to their city and coun­try.
Perhaps his success can be attributed to his work ethic and passion. You gotta love what you do. Al's got the whole thought controls reality philosophy down. The universe opens up for you if you focus all your attention on the thing you want, and that he did. He also as­serts that no matter what you might see in the magazines, there is a role for all shapes and sizes, and if you look closely enough, you'll find something that fits and brings out your potential. This, of course, is the kind of thing everyone wants to hear. We want to know that even mortals who can't live on an apple a day deserve a space under the spot­light.
Well, Al doesn't live on an apple a day. He takes good care of his physi­cal and mental health, and is always prepared for the next role that comes his way. He landed roles in movies like Lethal Weapon 4, Frankie and Johnny, Free Willy 2, Phoenix , and the musical American Mall. He also produced his own movie called "The Gifted" in which the world of music and hustling collide. Some of his roles are one-liners, while others are more apparent and physically demanding. All of them have played a part in fulfilling his destiny as an actor. Al said that he intended on acting for as long as possible, well into his later years. In that case, it will be very ex­citing for his fans to see the adventures he comes across on the stage and on the silver screen. Our conversation ended, well, because Al had a show to do. Don't miss Al in "Dirty Dancing" playing at the Royal Alexandra Theatre until March 29th, 2009. I can't wait any longer myself and must be off to grab some seats and see Al in action.
For more information, please visit the official website, www.DirtyDanc­ingToronto.ca.
Home | About | Filmography | Theater | Comedy | Gallery | Media | IMDB | Contact
This is the Official web site of Al Sapienza.

Al Sapienza DOES NOT on any social networking site such as MYSPACE, FRIENDSTER, etc. Profiles created on these sites are not created or authorized by Al Sapienza and should be considered fraudulent.
All content (graphic and text) are covered by U.S. Copyright Laws.
No reproduction of any kind, downloading, copy, paste, save, etc. is permitted. The content on this site is assumed to be within the realm of the Public's Right of "Fair Use" and no copyright infringement is intended. If an image is discovered to be in violation of this policy,
please send a e mail and the image will be credited or removed.
Linking of images to My Space or Weblogs is NOT permitted without a written signed permission on file.
This Site is designed and maintained by Wendy